A massive, 200-year-old Maple tree will gradually be turned into numerous works of art
The Latest
Police say BMW lost control, sparking three-car mishap
Huawei is the biggest global supplier of network gear for phone and internet company
Impress TV
Magical Nights of Light: Happy holidays AND happy wildlife!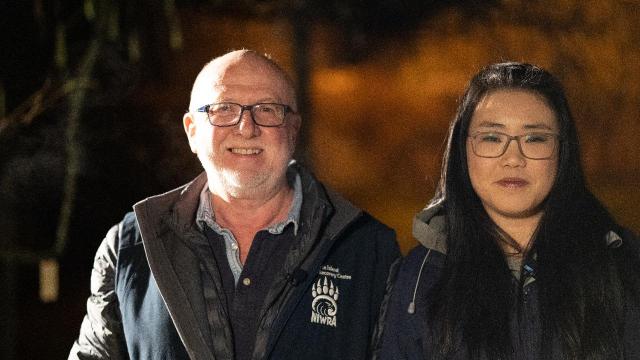 sponsoredMore videos
Athlete finishes with a score of 90.50 to earn her best-ever result in Colorado
Former pitcher to compete at World Axe Throwing League Championships in Chicago
Ma will take the stage at 2 p.m., following a multimedia presentation combining music, art and technology
Sylvia Motala of Whitehorse will receive a $250 gift card for her photo of a scene in Atlin, B.C.
It opened as an opera house, then a movie theatre, and most…
Transit bus to spread holiday cheer and collect food and money for Salvation Army Nanaimo
Colwood writer Esi Edugyan stops at Munro's Books for book signing
A list of nominees in the top categories at the 2019 Grammys, including Kendrick Lamar, who is the leader with eight nominations, were announced Friday.
Union representing 139 flight attendants said notice comes after both sides failed to reach agreement this week
Shoppers was granted a medical marijuana producer licence in September, after applying in October 2016
New menu and live music added to Crofton, British Columbia venue
"Nana don't dress like that no more"
According to these studies' logic, we should be ditching our jeans for disposable single-use clothes
I hope the Christmas lights illuminate the first time they are plugged in.