Duncan Moffat, 23, found by hunter by the side of the road near Sayward
The Latest
ASEAN nations combined have nearly 650 million people, an economy of US$2.8 trillion, and are already Canada's sixth-biggest trading partner.
The majority of voters said 'no' to a potential Calgary bid for the 2026 Winter Olympics and Paralympic Games.
Impress TV
NIWRA: Shop at Thrifty's & save wildlife by using a Smile Card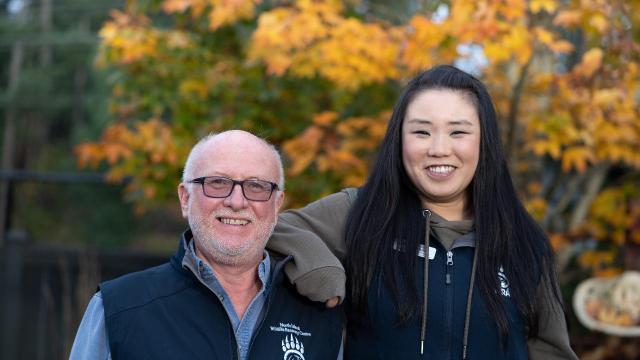 sponsoredMore videos
Vancouver drops second game in two nights
Nanaimo's junior football team hires Curtis Vizza to replace Doug Hocking, who resigned last week
Children arrived in Canada with their mother and two siblings last week from Eritrea
In case you missed it, here's a look at the replay-worth highlights from this week across the province
A switch to synthetic wigs will lighten costs for cancer patients
Darcie and Kevin James hail from Cobble Hill
Charles is due to have tea on Wednesday with a group of people who are also turning 70 this year
Prince Charles turns 70 Wednesday, Nov. 14, 2018, still serving in the heir to the throne role he has filled since he was a young child.
Greater Victoria led the province in issuing new building permits in August
The Canadian Union of Postal Workers closed two major processing centres in Ontario and B.C.
Favourites from owners of Hudson Wren Modern Fine Art Portraiture and Thomas and Birch Cabinetry
Sesame Butter is perfect for cookies, cakes and brownies
We'll have a say in determining what electoral system we feel will work best for us
50 decorations were awarded to Indigenous soldiers for sniping and scouting capabilities in WWI.